We have the perfect solutions for leaking pipes here!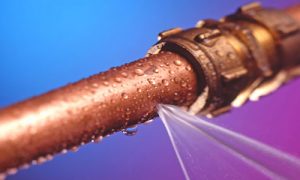 We don't like to hear the dripping noise of the water at any given point of time. At first, it may seem to be a minute leak from a pipe, but with time, it may turn out to be a nightmare for us. This can disturb our sound sleep in the middle of the night. This can turn out to be a more serious problem in the near future. When the pipes corrode, the leak is endless, and the problem is for both the homes and people around. Leaks can be as small of a problem as a drip, but the consequences may prove to be horrible. Do look out for the signs which can be the indications for the leakage of the pipes.
Reasons as to why a Pipe to Leak in the First Place?
There are many different reasons as to why a pipe can start leaking:
Foundation shifts- Well, the leakages can be caused when there is a small shift in your homes which might cause the pipes to rupture. Hence the pipes get disconnected, and the flows of water lines get hampered. This results in a leak.
High water pressure- Due to the high-water pressure, sometimes there is damage in the pipes. The wear and tear of the pipes can create consequences damaging to the whole piping system. Often it can lead to the bursting of the pipes. If there is a change in the flow of direction of the water and it is too much for the pipes for the bear, then there can be a possibility of a leakage in the pipes.
Corrosion- Often there is a usage of the copper or galvanized pipes which are prone to corrosion and this results to leakage of the pipes. As they are susceptible to rust, such materials should be prevented for the usage of the pipes.
Change in temperature: Well, when there is an extreme of temperature in the area, the pipes are bound to burst. So, you need to choose the materials of the pipes depending on the geographical location of your houses.